Marathon is never easy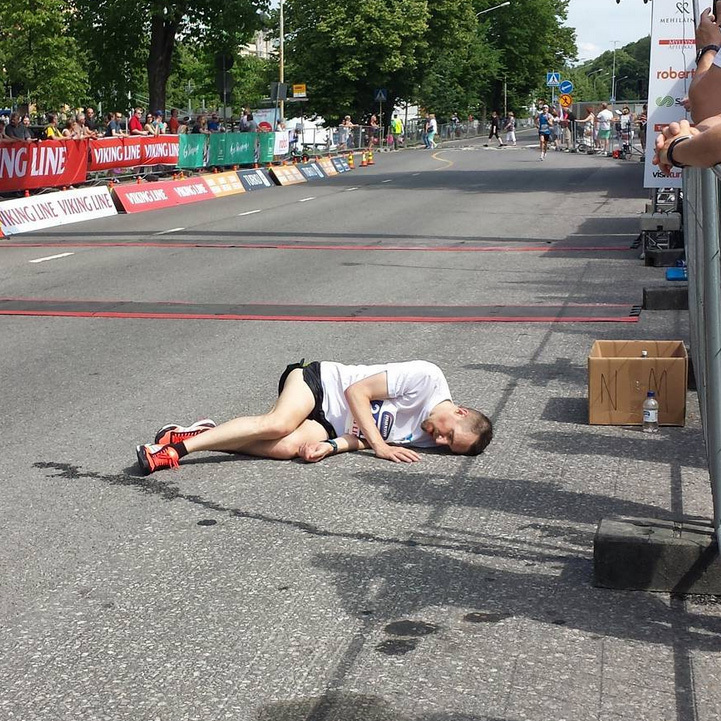 No matter how many people are watching when the ground needs a hug.
No matter how many bpm your watch displays beeping in panic if all the competitors are minutes behind.
The first ancient marathon runner from the city of Marathon died right after finish.
Modern runners are taken care of immediately, and share their pictures and tracks online minutes after finish. Sometimes with hashtag #athletesunfiltered
The guy on the photo came second, just two steps behind the winner. It was a thrilling competition, worth seeing.
Photo by @kikka_turku #paavonurmimarathon