GETHIGH as a free Zwift alternative
GETHIGH app is not free, but you can use the community app called Ambalco.
Install Ambalco indoor cycling app for Android
Install Ambalco app for iOS (iPhone)
Everybody talks Zwift when it comes to interactive indoor cycling. It's kind of a monopoly. They raise prices, though the subscription is already quite expensive. No wonder free alternatives appear all the time. For example, One Lap is so similar to Zwift some say it's just a free clone.
GETHIGH is outta this clone wars, we are not a Zwift alternative. We are totally different. Zwift is your coach, GETHIGH is your buddy. There are no precise sensors and smart training plans (yet), but we've got lots of cool stuff for you to enjoy, and just like a good buddy, we give it all for free.
Those were emotions, here are the facts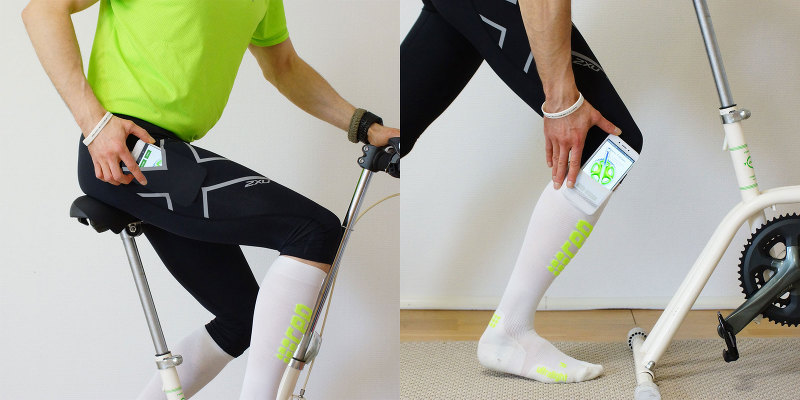 No special hardware needed - just normal smartphone.
If you tried some indoor cycling apps, you already know they require special hardware and you know the installation and configuration pain. Typical requrements:
Smart exersice bike (starting from $2000, rare even in prime markets)
or
Normal bike installed on the smart trainer (a stand for the rear wheel) - starting from $500, Chinese alternatives can be found at $300
or
Normal bike installed on the normal trainer ($100, China $50) + bluetooth or Ant+ sensor ($50, China $20) + power meter ($1000, China from $300).
The chipest possible setup is:
Normal bike installed on the normal trainer ($100, China $50) + bluetooth or Ant+ sensor ($50, China $20)
But it is not what Zwift and it's clones were designed for - you will be white crow in any group activity
On top of that, special ant+ dongle for the laptop is needed if your sensors are Ant+
Our enter-price is $0, cause normal laptop/tablet/tv and any smartphone can be used. Whatever the players has, it works
It takes couple of hours to setup for the lucky geek, or the whole evening for most of the normal people. That is why Zwift an all it's rivals are more targeted on professionals. On the contrary, Ambalco is for everyone - we promote 1 minute setup.

You can enjoy Ambalco cycling game right there on

Extreme weather in the whole world right now

Everything!

We've got all the tips you need to have the trip o
When the sport event slot is booked, no more meani

Wherever you travel, your bike is your friend.

The truth is, your enemy is inside.

The most beautiful roads are here. Charming Island

Biking is 0% emissions, 100% emotion. And it's ano

Sharp turns, narrow road, crazy speed and tough co

For BMX riders, #bmxordie is all about living for

Indoor cycling game workouts can be exported to St

The fastest indoor cycling game setup in the whole

For Valentine's day, he gave me Chocolate Powerbar

It doesn't matter how many people are watching whe

Spotted @sarkanice

Just like it supposed to be: free unlimited entert

At least half of the day you work for the dead peo

Tons of videos gamified by our users

Minimal weignt? No! Clipless pedals? No! The secre

Indoor cycling made cool. Again.

Too much rain and hail even for tough guys - first

Some of the tires I've tried, got warn out and pro

Try this at home!

Easy to measure, not-so-easy to change. But it's p

Some things are build to last. If not - rebuild!

It's not in China, and it's not Tour de France.

The robo-bike is here.