Cycling Is the New Driving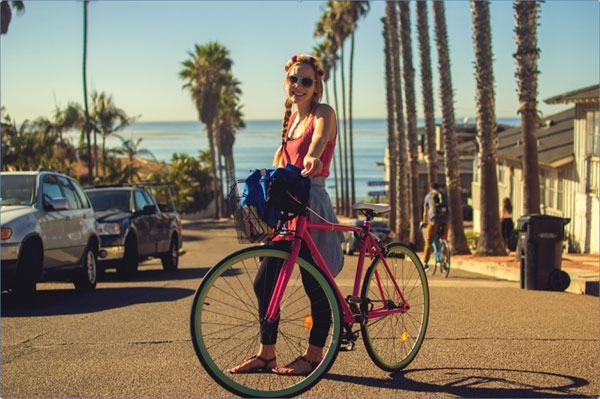 Bikes were here before cars and they will be here long after! A car-based society is expensive, unhealthy & bad for the environment. Is there any reason why we should keep living such a ridiculous lifestyle? Spoiler alert: No! Here's why cycling is the future for the human race!
No More Money Down the Gas Tank
According to USA TODAY, the cost of an average new car or truck is over $30,000! That's crazy! You can get a new commuter bike starting from only $300. Even a luxury commuter bike can be yours for 1 - 2 grand. That's less than the lowest price for ANY functional used car.
If you compare operating costs for bikes and cars you're in for an even bigger headache! According to AAA's 2014 Driving Costs Report, a small sedan costs you $7,930 per year. A bike? Just $100 - $300 per year!
Goodbye Love Handles, Hello Handlebars
Still not swayed? You don't need a scientist to tell you that sitting in a car for your commute burns less fat than riding a bike. Mayo Clinic recommends 150 minutes of moderate aerobic exercise per week. That's easy! Just ride a bike for your 30 minute commute Monday through Friday!
"But I live far from work," you say? With new ventures from Tesla and others to build high speed rail, the future is in public transportation. All you'll have to do is ride to the nearest train, bus or teleportation station!
Cycling is Environmentally Awesome
The costs of cars and benefits of bikes extend to the environment. Clearly, carbon dioxide pollution from cars leads to global warming. It doesn't end there though. Animal habitats are destroyed by roads. Chemicals released by car exhaust lead to acid rain and cars have the highest passenger mortality rate of any vehicle.
Bikes, on the other hand, release 0 emissions during operation. They require smaller roads that don't threaten wildlife habitats. So long as you wear a helmet, ride safely and aren't around any cars, they're one of the safest forms of transportation!
Final Thoughts
We may be centuries away from teleportation devices, but just by choosing a bike instead of a car for daily transportation, we can ride comfortably into the future.
The chain on your bike is the only chain that sets you free.