5 Cycling Adventures You Should Be Having
We love virtual reality cycling here at ambalco.com, but that never stops us from getting outside for a good, old-fashioned adventure. The great outdoors is still the only place to get a full sensory experience… at least until we get smell-o-vision up and running. Until then, try these 5 adventures!
California Pacific Coast Highway, USA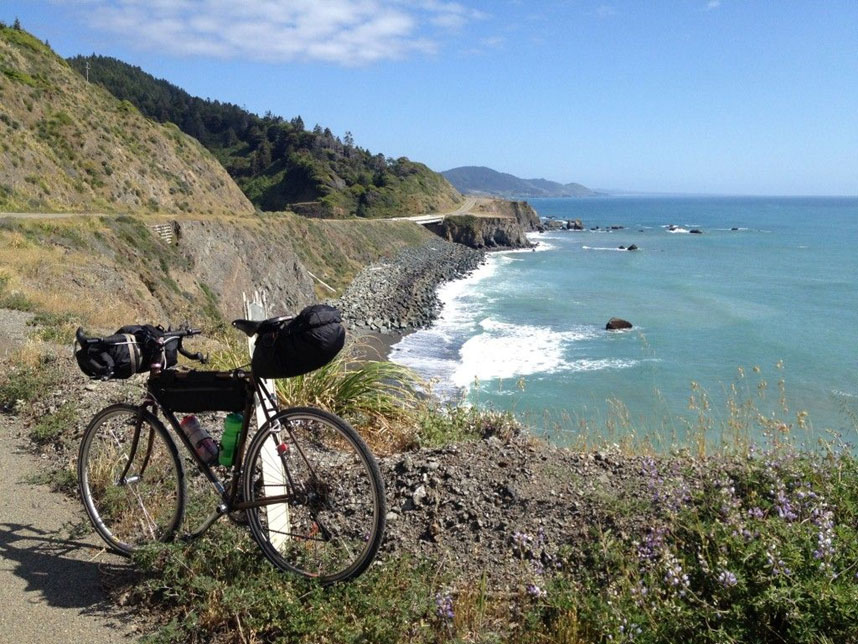 Are you California dreaming? There's a reason they say "West coast is the best coast." This iconic seaside route will have you totally chill, at least until you approach the elephant seals in Big Sur.
If you're brave enough, you could even ride all the way from San Diego, California to Canada! If you plan to do that, make sure you pack enough California burritos and your Canadian travel visa. Well, if you forget your visa, you could try bartering your burritos for entry…
Mount Fuji, Japan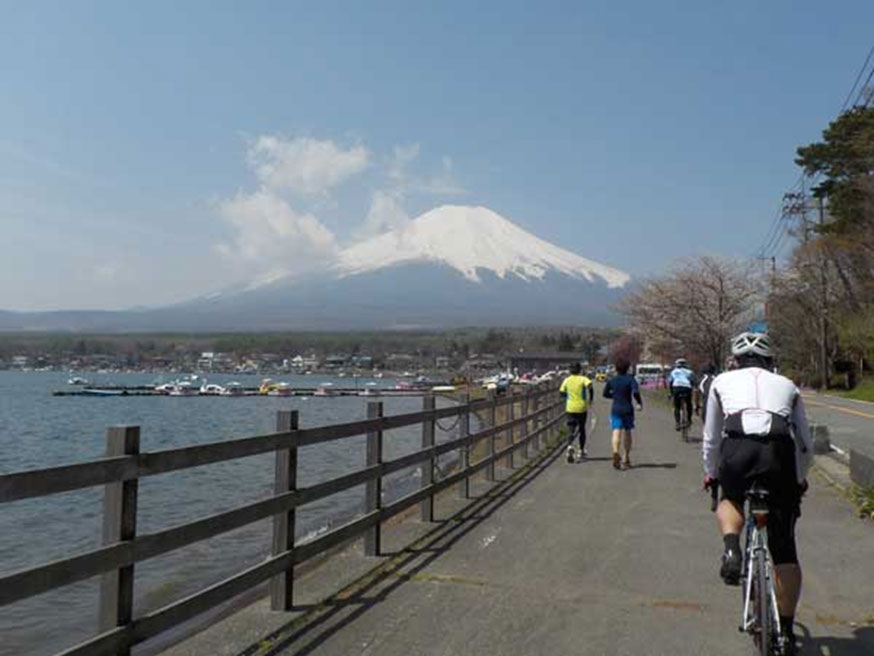 Japan is known as a high-tech country in touch with its traditional roots. For example, you can take a bullet train to Mt. Fuji, exit the station and find many shrines nearby.
While you are permitted to ride a bike one third of the way up Mt. Fuji, it's a lot more fun to cycle around the area instead. There are 5 beautiful lakes to see (5 mini adventures, anyone?) You'll be a fan from day one! Just make sure to bring a fan if you visit in the humid summertime.
Amsterdam, Netherlands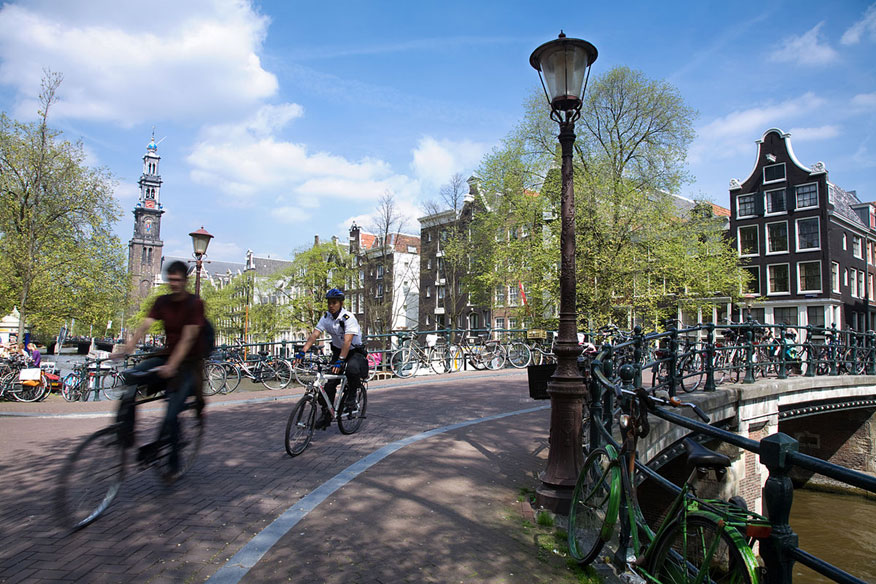 Urban adventure?! That's right! Anyone who's ridden through a busy city knows how adventurous it is—cars injure more people than bears, after all. Amsterdam is a unique city though, since over half of the adult population cycles daily!
Go for a ride along amazing canals, on cobblestone roads or through rustic neighborhoods! Every path is a good one in Amsterdam. Every bar, too.
The Old Silk Route, India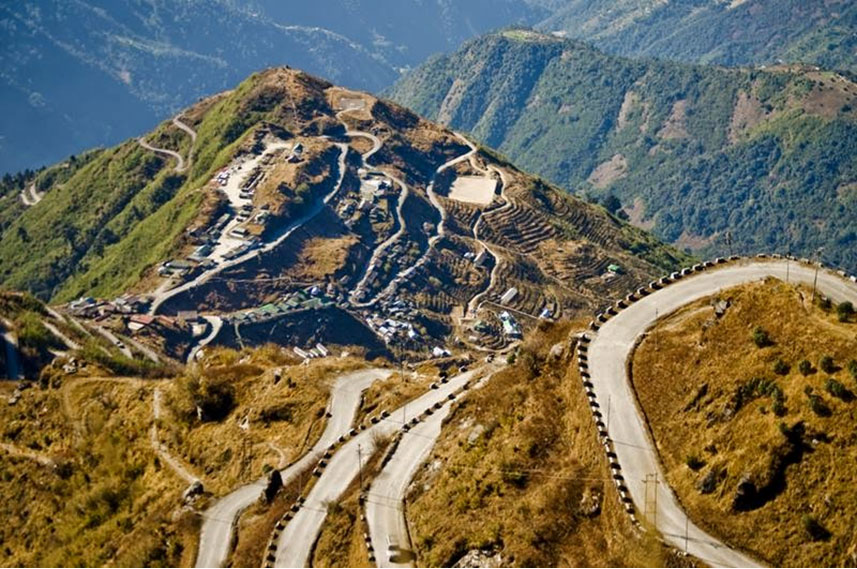 Few countries are as busy, beautiful and culturally rich as India. While cyclists might not know as much about India as some European countries, it is a wonderful place to explore.
The Old Silk Route is also known as the ancient Silk Road that stretched across Asia. We all studied this road in World History class, but few ever get the chance to ride it! Try out a segment in India, then send a postcard to your history teacher. Send them some apples too if you were a troublemaker back then!
Otago Peninsula, New Zealand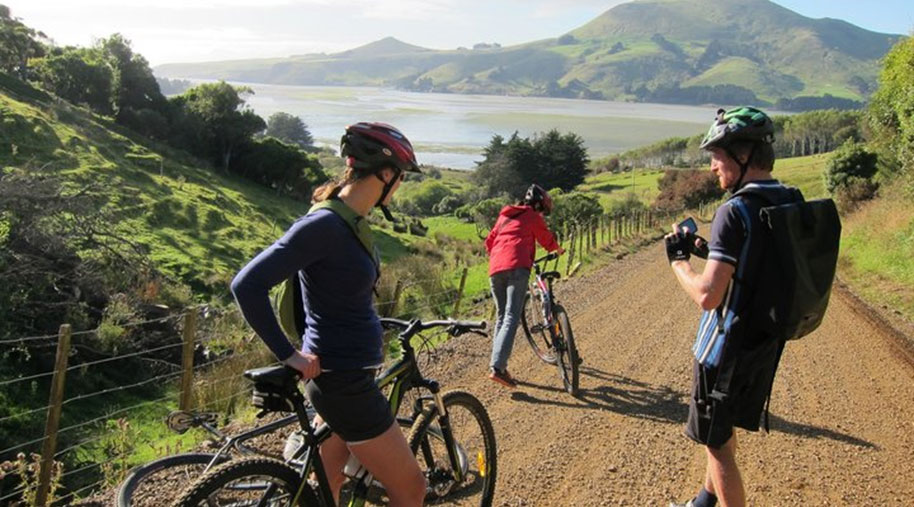 Break out your selfie stick for this one! You'll see a lot of wildlife on this route, and a few animals too.
Cheeky cyclist jokes aside, this route really is amazing. Cyclists from all over the world come here for views of New Zealand's natural beauty and an array of animals. Many people consider this the most beautiful country in the world. Make sure you soak it all in!
That brings us to an end! Remember to record all of your adventures and upload them to ambalco.com to share the adventure spirit! We also accept California burritos. Oh yes, we do!