Indoor cycling game: 1 minute setup
1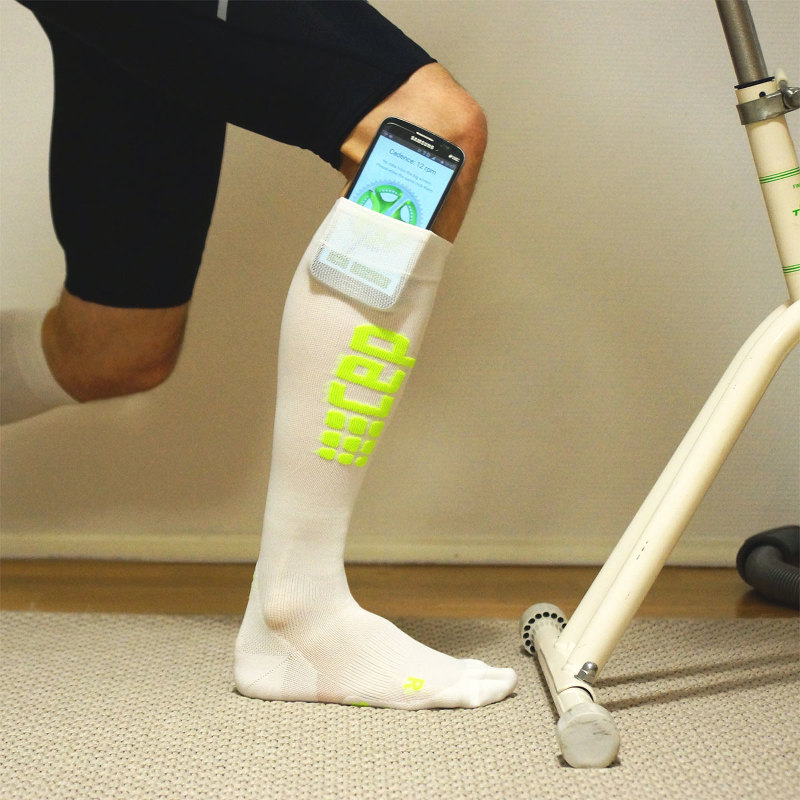 3
Note your smartphone should be online. No need to connect it to the TV, just put it in your pocket. Or in fitness smartphone case, or just in the sock, whatever fits you better.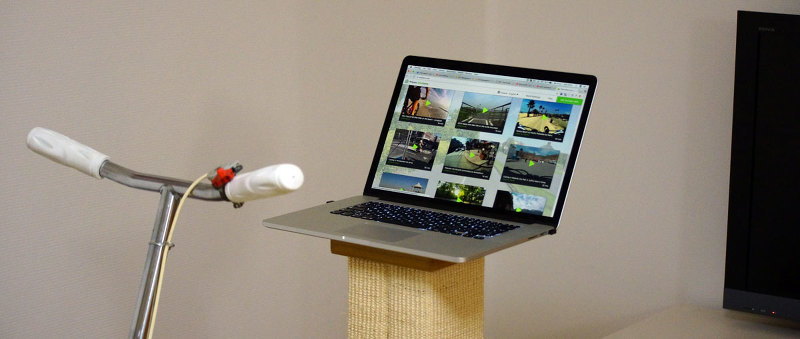 4
Use your laptop to open
ambalco.com
website on a bigger screen.
If your TV is smart enough to have a browser, you can use it instead of a laptop. Also, iPad or Android tablet can be used - just need to install Firefox browser there.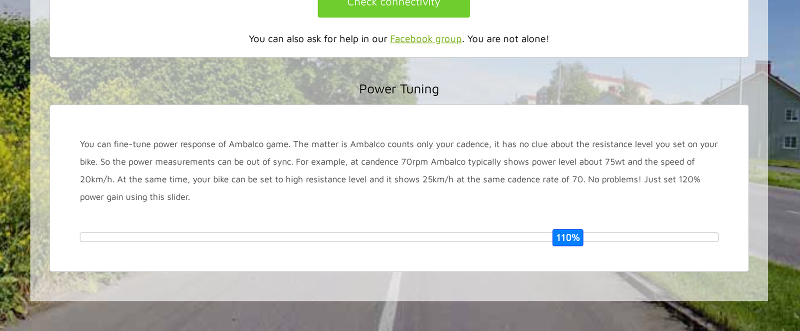 8
Optional: if your speed in Ambalco is not in sync with your indoor bike measurements, you can use power tuning option. Scroll the video page down to find this slider.
---
Known bugs
Background mode issue: if you put the phone in the sleep mode, cadence counter may lose sensivity. If your phone is affected by this bug, please do not put the phone in the sleep mode while playing. This bug is called Sleeping Beauty.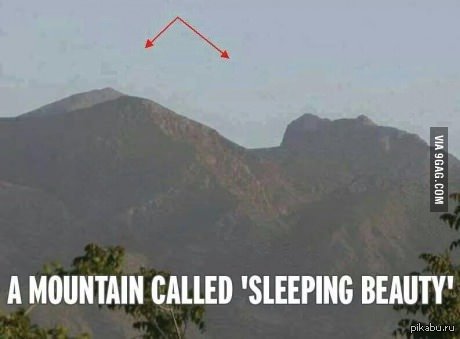 How to report a connectivity issue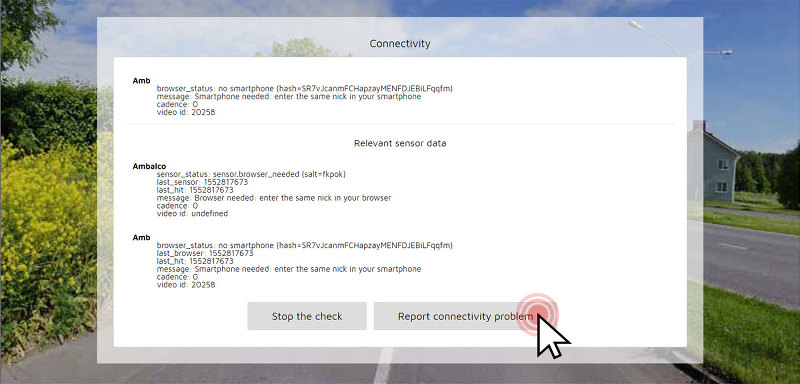 3
Wait about 5 seconds for the data to appear and click Send report button
We do appreciate your effort on reporting the connectivity bug and constantly work on the connectivity improvements. Your bug report is precious, it can help many people!